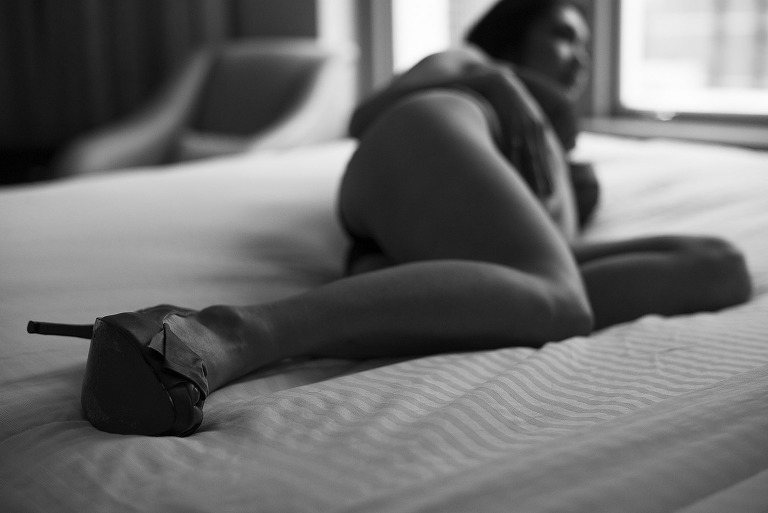 I originally wrote this post a few years ago for Lucy Dylan Weddings. Now is the perfect time to repost because it will get you thinking about why and if you should do a boudoir session!
A lot of people, and especially women, would describe themselves as being camera shy. They might find it hard to appear even in a candid shot while they're going about their day, let alone pose for a photo shoot. Others feel much more comfortable in front of a camera, and can either take it or leave it or love to show off. Whether you already love having your photo taken or want to feel more confident, you might consider a boudoir session. These sessions help you get in touch with your sensual side. And they can be a great way to celebrate yourself or a significant moment in your life. If you're not sure whether it's for you, here are some excellent reasons to give it a go.
Boost Your Confidence
If you're not very comfortable in front of a camera, or ever, having a boudoir session could be just the thing you need to change that. You can see and feel your body in a new light, experimenting with a side of yourself you might not have let out before. If you choose the right Denver boudoir photographer, they'll help you feel comfortable and avoid awkwardness. Boudoir sessions can feel very natural, using sunlight and your own home instead of a studio environment. You'll realize that there was nothing to be scared of and you can feel more comfortable in your skin than you ever thought possible.
Celebrate How Awesome You Are
Of course, if you already feel comfortable and confident in yourself, that's a fantastic reason to celebrate. Sometimes you need to take some time to recognize how amazing you are, and get a little help from the camera to prove it. You can do your hair and makeup and buy some beautiful new lingerie, so you look extra special. You don't need to wait for an excuse to pamper yourself, although your wedding, pregnancy or new baby are excellent reasons to do so.
Reignite the Spark in Your Relationship
As well as making a great gift for yourself, photos from your boudoir session are also something fun and sexy to give to your partner. A lot of people use them to reignite the spark in their relationship, although you don't have to wait until it's gone. Give your photos to your partner for your wedding, on an anniversary or just because you feel like it. You might surprise them with a side of yourself they've never seen before.
Capture a Special Moment
Boudoir sessions are also incredible for creating memories of a precious moment in your life. You could do it for your engagement, wedding or anniversary. Perhaps you want to celebrate your new pregnancy or post-baby body so you can look back on those momentous occasions years later. It's a unique way to remember the significant events in your life.
You don't need to be nervous about doing a boudoir session. If you choose the right photographer, they will help you feel comfortable and make sure you look fantastic.
view our portfolio | contact Imthiaz | "LIKE US" on Facebook! | Follow on Tumblr | Follow on Instagram