I'm excited to announce I am opening a Denver boudoir studio in a few short days! This has been years in the making and I can't wait to start creating beautiful art for women in my very own space. 
The studio is located in Washington Park and to celebrate our grand opening I will be offering a $200 savings on your Denver session if it's booked by Valentine's Day.
Adam and I put our heart and souls into creating a space perfect for natural light boudoir photography and it includes all the fun little tricks I do to make all the art you've come to love! Of course this space is family friendly so if you would like an indoor family session just let us know!
Happy Wednesday!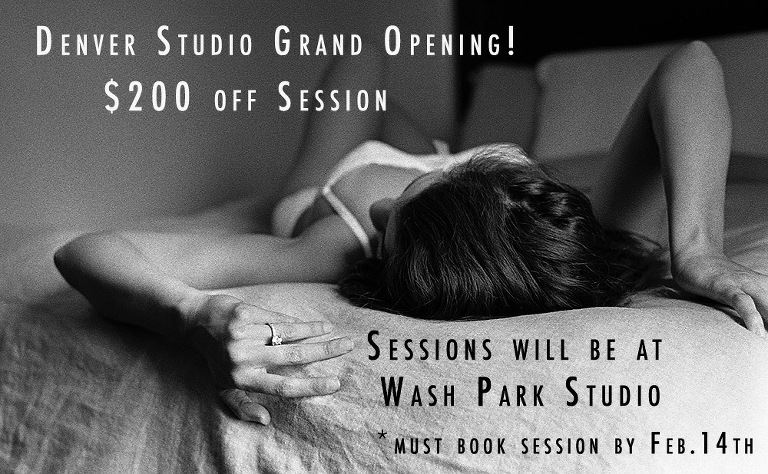 view our portfolio | contact Imthiaz | "LIKE US" on Facebook! | Follow on Tumblr | Follow on Instagram