Being featured never felt so good! Back in February our boudoir work was featured on OneWed's Savvy Scoop blog. Make sure you check out the FULL ARTICLE on tips for a successful bridal boudoir shoot.
Thanks so much to the staff over at OneWed for letting us be a part of such a great article!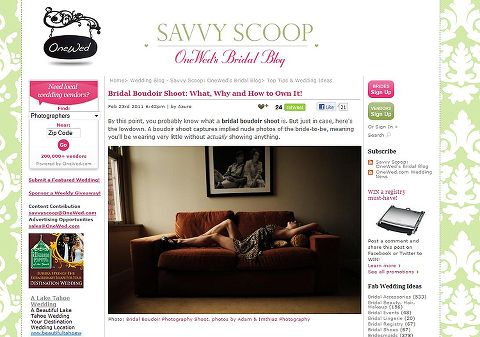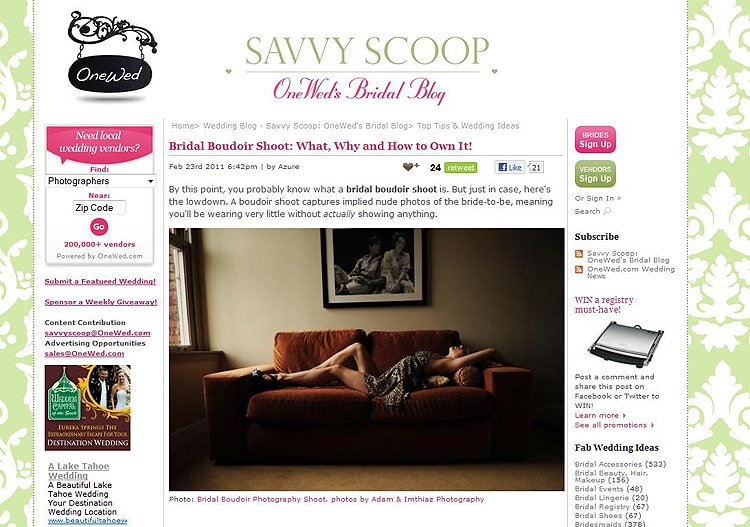 view our portfolio | contact Imthiaz | Be Our Friend on Facebook!