In March Junebug Weddings featured some of our boudoir work on Photobug! I can not say enough about the ladies over at Junebug Weddings. They are fantastic! Junebug Weddings is such an AMAZING resource for brides and photographers. Adam and I LOVE being a part of the amazing community of talented wedding vendors there.
To be honest, boudoir photography is really hard to get featured and the fact that we have been featured on two amazing blogs (you might remember our feature on OneWed's Savvy Scoop) has been the highlight of my year so far! If you haven't already added Junebug Weddings Photobug blog or What Junebug Loves blog to your Google Reader, you need to.
These ladies are fashion obsessed, photo obsessed, wedding fanatics, and flat out good people and we can't thank them enough for supporting Adam and I. Make sure you check out our boudoir feature!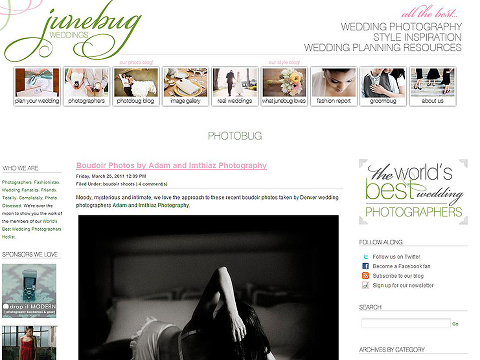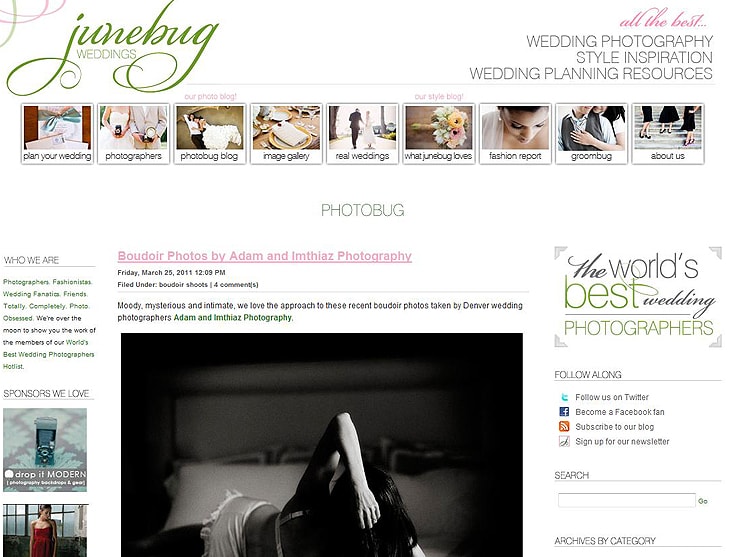 view our portfolio | contact Imthiaz | Be Our Friend on Facebook!